October 11, 2016 International Refrigeration and Air Conditioning Ventilation and Heat Pump Exhibition-Nuremberg, Germany-CHILLVENTA grand opening of the Nuremberg Exhibition Center, this exhibition attracted many internationally renowned refrigeration companies to participate in, and the previous refrigeration show is different from the busy day in the event After that, the organizers also provided colored eggs for all the exhibitors. Some well-known exhibitors turned the booth into a reception party after the show ended, brought the gourmet food and drinks together and invited all exhibitors to join in the carnival.

Photo reports
Sanhua Holding Group Co., Ltd., founded in 1984, has passed the road of "focusing on the lead" for more than 30 years with the concept of "flower of management, flower of science and technology, flower of talent" Air conditioning control unit Kingdom. " Sanhua Holding Group is committed to the HVAC energy saving, household appliances and transportation and thermal management in the field of heating and cooling conversion, temperature control products, subsystems and solutions development, now has home air conditioners, commercial air conditioners, refrigeration and refrigeration, home appliance control and Automotive air conditioning and thermal management systems five series.
Ebm-papst was founded in Germany in 1963. As one of the technology leaders in the motor and fan industry, ebm-papst has 26 production sites and 49 sales offices providing customers worldwide with specialized solutions for fans and motors.
GMCC is a precision manufacturing enterprise specializing in the research and development, production and sales of rotary and reciprocating refrigerating and air-conditioning compressors, etc. The products are widely used in various air conditioners, refrigerators, freezers, heat pump water heaters, dehumidifiers , Dryers, refrigerated vehicles, drinking fountains equipment and other fields.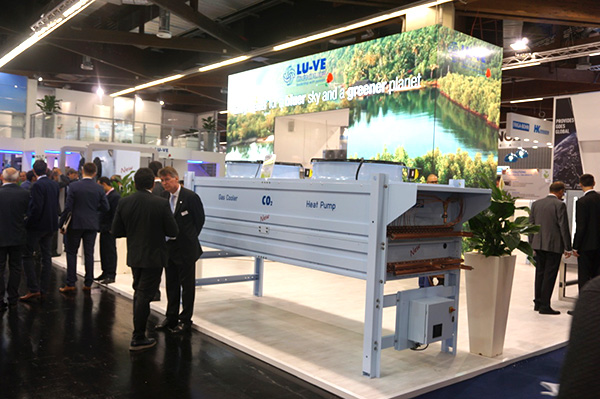 Lu-VE Group is an actively innovative company with multi-year experience and traditional technology, and continue to think in depth. The group's first philosophy is people-oriented. With years of experience, young people with a passion for innovation and seasoned professionals are dedicated to work. In order to create a more pleasant society, more advanced and more harmonious residence .LU-VE introduced a series of new ways to develop and manufacture refrigeration and air conditioning equipment products, using advanced production technology and long-term position in the industry.
Carel entered the field of air conditioning, refrigeration and humidity control since 1973; In the early 1980s, Carel was the first company in Europe to design and manufacture microprocessor controllers for precision air conditioners.
Its extensive experience in the air conditioning industry enabled Carel to begin designing and producing low-cost microprocessor-based electronic controllers 20 years ago. (Carel was the first Italian company to have such a strength). These controllers are more reliable, feature more flexible and cost-effective than traditional mechanical controllers for showcases and freezers. Now Carel can provide a wide range of products to manufacturers, installers and designers in the HVAC / R industry.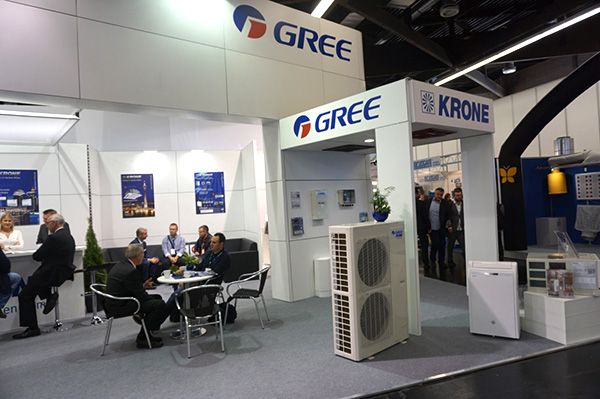 Zhuhai Gree Electric Co., Ltd. is a state-controlled household appliances business with research and development, production, sales and service together. Its products include home air conditioners, central air conditioning, air to water heaters. Gree air-conditioning has been the technological innovation as a driving force for enterprise development, strictly control the product quality, and "good air conditioning, Gree made" and "buy quality, selected Gree" known for the domestic air-conditioning market, consumers enjoy a high reputation.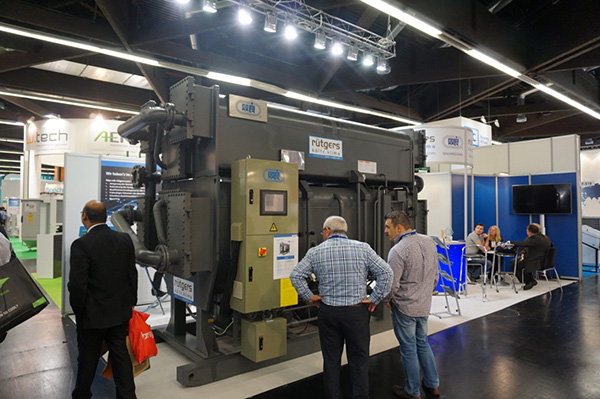 Founded in 1982,Shuangliang Group Co., Ltd. has been developing from a single bromine cooler manufacturing company to a nuclear energy conservation and environmental protection company ,focusing on energy saving and environmental protection after more than 30 years of specialization and innovation. The company has set new chemical raw materials, strategic emerging, financial investment and hotel real estate in one comprehensive enterprise group.
The company has the core competitiveness in the fields of "energy-saving, water-saving and environmental protection" and was honored as "saving the lithium bromide refrigerator industry in China" by the China Refrigeration Association.
In 1974,Embraco Embraco in Joinville, southern Brazil, started production. Initially supplied for the Brazilian refrigerator industry, which was then dependent on imported compressors, the product was marketed on five continents for the next ten years. With the economic globalization in the early 1990s, Embraco consolidated its global presence by establishing a manufacturing base outside Brazil and expanding its global sales.
In addition to the compressor range, Embraco manufactures electrical components, castings, complete refrigeration systems for domestic and commercial refrigeration equipment at its plants in Brazil, Italy, China, Slovakia and Mexico, as well as electronics for electrical optimization Components.
DunAn Holding Group Founded in 1987, has developed into a refrigeration industry with the main body of the refrigeration industry, artificial environmental equipment (central air conditioning), precision manufacturing (refrigeration parts), civilian valves, specialty chemicals (civil explosive equipment), real estate development, It is one of the "top 500" private-owned enterprises in China, the "Top 100 Enterprises in Zhejiang Province", the first batch of "Honesty Demonstration Enterprise" in Zhejiang Province and the " Business management demonstration unit. "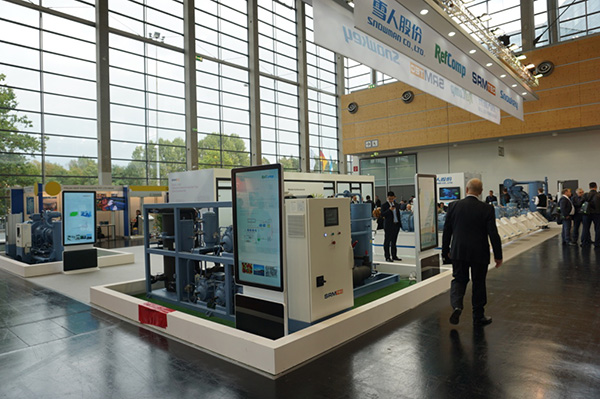 Fujian Snowman Co., Ltd. was founded in March 2000 and listed on the China Shenzhen Stock Exchange in December 2011. The registered capital of the company is CNY670 million. It is a compressor-centered industrial with refrigeration and commercial refrigeration , ice system research and development, design, manufacture, sale, installation, after-sales service together.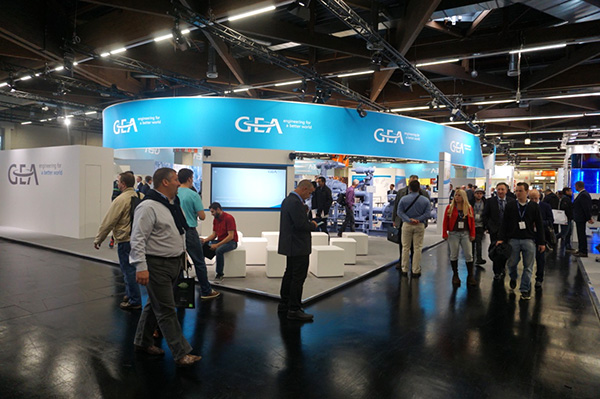 GEA Group specializes in specialized mechanical engineering (especially chemical engineering and equipment) and industrial design. The GEA Refrigeration Technology Group is one of the pioneers in all fields of industrial refrigeration in the world and has more than 150 years of refrigeration technology experience. The main products include piston compressors, screw compressors, salt water units, ammonia chillers, valves, various pressure vessels, automatic control systems.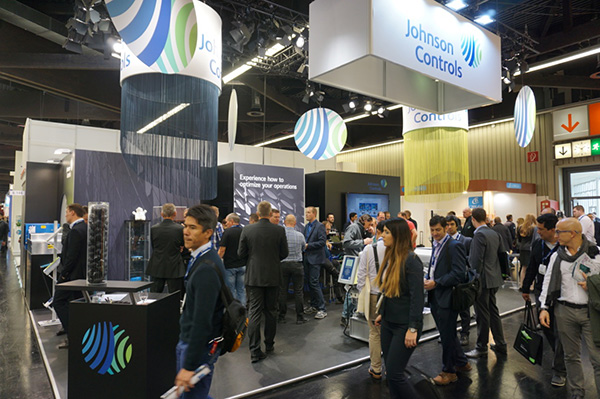 Johnson Controls, Inc. (Johnson Controls) is the world's first manufacturer of thermostats and is the world's largest independent supplier of automotive components and seats. In 1885, Professor Warren Johnson founded the Johnson Controls in order to produce his distribution room thermostat, which is the world's first manufacturer of thermostats.
DAIKIN was founded in October 25, 1924, the company has more than 80 years history. Despite the bubble economy during the oil crisis, DAIKIN is still active in today's world stage and continues to grow and develop with world-class technology and excellent business philosophy. From Japan to Europe, America and Asia, DAIKIN step by step to become first-class global enterprises, and continue to work to develop more efficient, more energy efficient, more environmentally friendly new technologies.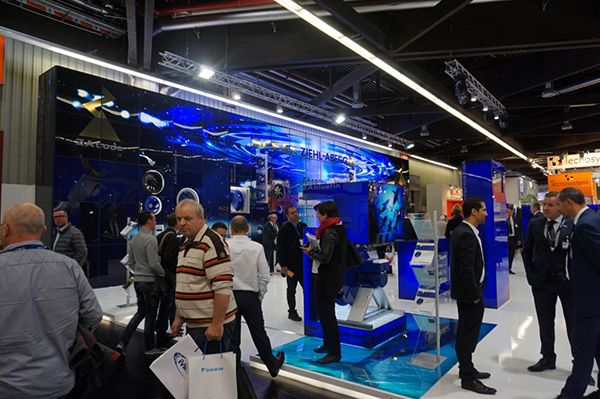 ZIEHL-ABEGG is a world leader in fan and electric motors, and its products are suitable for a wide range of applications including air conditioning, cooling, ventilation and heating. In addition, ZIEHL-ABEGG hundred also has a variety of speed and fan and motor speed controller. Our manufacturing level enables us to provide different solutions for a wide range of equipment, especially HVAC equipment.
TCL Air Conditioning is one of the four pillar industries of TCL Group Co., Ltd. The division is established and now has the ability to produce all kinds of household air conditioners, commercial air conditioners, central air conditioners, mobile air conditioners, dehumidifiers and air-condition compressors to form a comprehensive professional air-conditioning industry group, with research and development, manufacturing, quality control, marketing and after-sales service to the professional team.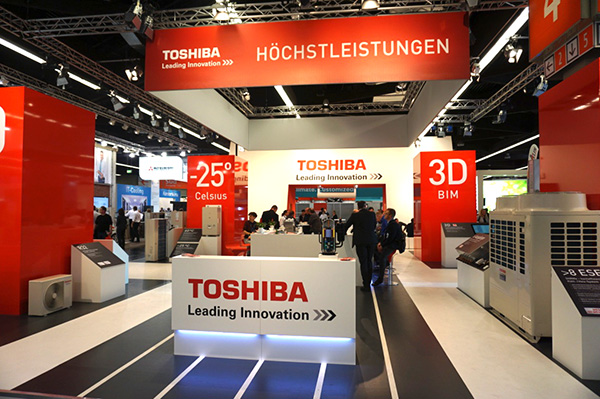 Toshiba,Japan's largest semiconductor maker and second-largest integrated motor maker, is part of the Mitsui Group. The company was founded in July 1875, formerly known as Tokyo Shibaura Electric Co., Ltd., 1939 by the Tokyo Electric Co. and Shibaura manufacturing merger.
It is merged by Tokyo Electric Co., Ltd. and Shibaura Manufacturing Co., Ltd.Toshiba business areas include digital products, electronic components, social infrastructure, home appliances and so on. Since the 1980s, Toshiba has been transformed from an enterprise mainly engaged in household appliances and heavy-duty motors to a comprehensive electronics and telecommunications enterprise including telecommunications and electronics.
Matsushita Electric Co., Ltd. was founded in 1918, the founder is known as "the god of the business," Mr. Matsushita.After several generations of efforts, it has now become the world's leading international integrated electronic technology enterprise group, and in all countries in the world carry out business activities.