REVAC Show & Symposium was held at Kuala Lumpur Exhibition Center in Malaysia on May 23, 2016. In this exhibition, we have organized many member companies to come and set up numerous large billboards at the exhibition site。

Photo report
During the three-day exhibition, Coowor interviewed many exhibitors, such as Daikin, Carel, Hisense, Gree(Tosot), Skyworth and so on.
DAIKIN,The main areas are: air conditioning and refrigerators, hydraulic technology, defense systems, chemicals, computer systems. Its production products are: variable frequency hydraulic system, hydraulic station, piston pump, motor, flange, pressure control valve, flow control valve, directional control valve, module stack valve, cartridge valve, proportional valve and servo valve.
CAREL is the world leader in HVAC and refrigeration control solutions as well as the humidification and evaporative cooling system. Its products are designed to reduce the impact of machinery on environment. CAREL, founded in 1973, has a total sales of 231 million euros. About 80% of sales come from exports, which are achieved through a wide range of sales and customer from networks. In particular, they also carry out business in the Americas (North and Central South America), Asia Pacific, Africa and Europe. Besides the partners and distributors in the 75 countries, they now own 20 wholly owned subsidiaries and 6 production bases. The number of CAREL customer service is up to more than 4000, with 6200 active products, and the annual production capacity is more than 7 million.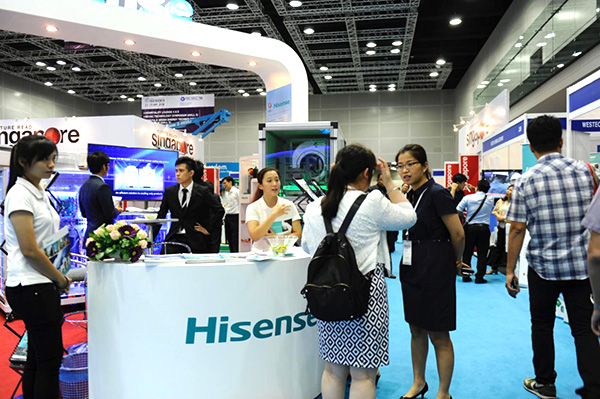 Hisense has Hisense electric appliances (600060) and Hisense Kelon (00921), two listed companies holding Hisense, Kelon and Ronshen three famous trademarks in China. Hisense now has 13 production bases and 12 R & D centers worldwide, bringing high-end talents to the world and promoting domestic designers and developers to "go out". Overseas branches cover the global markets of America, Europe, Africa, the Middle East, Australia and Southeast Asia, and the products are sold to more than 130 countries and regions.
Testo group (testo AG) is one of the world leaders in portable measurement instrument industry, headquartered in Schwarzwald in southern Germany. It was founded in 1957, with 50 years of history. Its business is all over the world. It has set up subsidiaries and offices in 27 countries and regions with more than 1700 employees worldwide.
Acson Malaysia Sales & Service Sdn Bhd is a subsidiary of Daikin Malaysia Sdn Bhd (Previously known as O.Y.L. Manufacturing Company Sdn. Bhd) which has acquired by Daikin Industries Ltd, since September 2006. Since its incorporation in 1984, Acson has grown positively from a steady home appliances business, selling high quality & proud Malaysian made products from stand fans to air conditioners. Today, the company has consolidated its business and is now specialized in the air conditioning industry.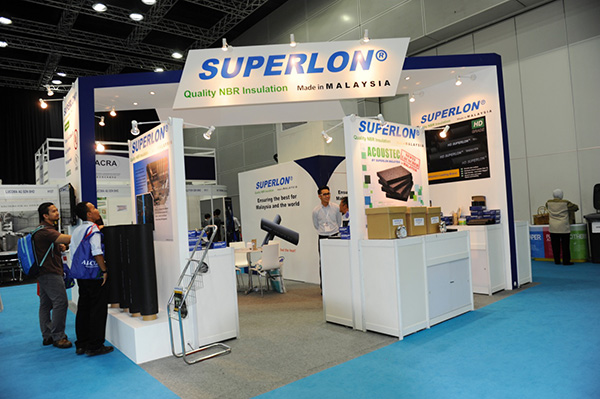 Incorporated in Malaysia in 1992, Superlon Worldwide has accumulated more than 20 years of manufacturing experience in nitrile butadiene rubber (NBR) foam. Our utmost priority is to assure consistent excellence of our insulation materials and provide a service that is second to none. We pride ourselves in presenting our customers with quality products together with prompt and reliable services. Superlon Worldwide is the preferred NBR insulation manufacturer for the HVAC and R industry in Malaysia. Over the years, we have gained a wide array of experienced business partners, and formed various valuable collaborations and distribution networks allowing us to be the market leader.
MayAir Group is a leading manufacturer, developer and provider of air filtration equipment and clean air solutions. With more than 20 years' experience in the industry, MayAir's clean air technology stands proven. With a team that benefits from over 20 years' fieldwork and experience, this company have emerged as a dependable producer and developer of highly effective air filtration equipment and clean air solutions.The mission of MayAir is to deliver clean, healthy environments.
The company of Infinair is involved in R&D, production and sales. They provide complete, high-quality ventilation system solutions including environmental ventilation, heating and purification equipment, processed-air transportation equipment (and related control and monitoring systems), as well as adept after-sales service and support. Their vision is to become the most trusted brand of professional air movement/control and air conditioning. And their mission is to provide the most reliable and user-friendly air movement/control and air conditioning service.
Skyworth was estabblished in 1988, with the head office located within Shenzhen High Tech Industrial Park which is honored as "China's silicon valley", and has more than 40,000 employees. Skyworth is a large-scale high-tech corporation mainly engaged in the development and manufacturing of consumer electronics, display devices, digital set top boxes, security monitors, network communication, semi-conductors, refrigerators, washing machines, cell phones and LED lighting etc. In 2000 Skyworth was listed on the main board of HK Stock Exchange (HK0751). After a development of more than 28 years, Skyworth has grown to be one of the Top Five Color TV brands in the world and a top brand in Chinese display industry market.
Gree Electric Appliances Inc. of Zhuhai is an international air conditioning enterprise which has integrated R&D, manufacturing, marketing and service. So far, it has developed three brands, namely GREE, TOSOT and KINGHOME, with a wide product range which includes residential air conditioners, central air conditioners, air source water heaters, smart phones, home appliances, refrigerators,as well as intelligent equipments, compressors, motors, moulds and other industrial products. In 2015, Gree ranks No. 385 in Forbes Global 2000 and No. 1 in household appliances industry.
AAF Flanders,the world's largest manufacturer of air filtration solutions, operates production, warehousing and distribution facilities in 22 countries across four continents. With its global headquarters in Louisville, Kentucky, AAF Flanders is committed to protecting people, processes and systems through the development and manufacturing of the highest quality air filters, filtration equipment and containment housings available today.AAF Flanders was formed in April 2016, when American Air Filter Co. Inc., doing business as AAF International, acquired Flanders Corp., now a wholly owned subsidiary. The combined company offers comprehensive, innovative air filtration solutions designed to remove and control airborne particulates and gaseous contaminants in residential, commercial, industrial, cleanroom, transportation and nuclear power applications.
Clients of Coowor on this exhibition are very satisfied with the trip and can't wait to cooperate with Coowor.