On May 31, 2016,China International Trade Fair for Heating, Ventilation, Air-Conditioning, Sanitation & Home Comfort Systems(ISH China & CIHE) was held at Beijing International Exhibition Center. As the only global B2B foreign trade platform for HVAC industry, Coowor.com has participated in the exhibition ,the booth No. W3 - 06D.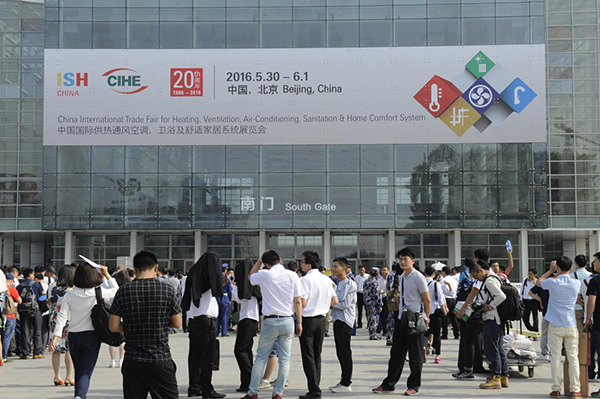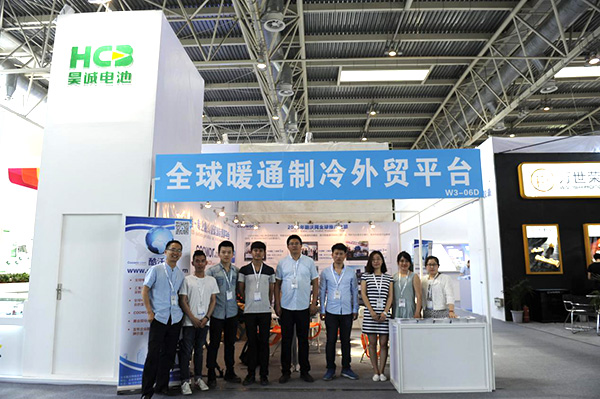 As the industry's most influential exhibition platform in Asia, the exhibition area of the heat supply exhibition in China is 95000 square meters, the 8 pavilions of the new international exhibition fully liberalized, attracted more than 1200 exhibitors appeared on the same stage, and 50000 domestic and international visitors to participate in.
At the exhibition, Coowor.com has a face-to-face communication with exhibitors and professional audiences to understand the needs of the industry and promote their own brands.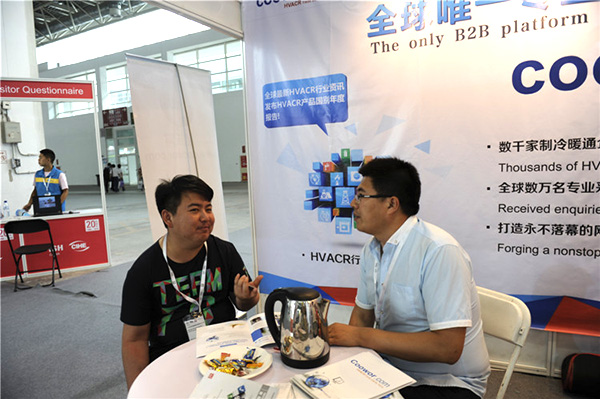 At the exhibition site, Coowor.com has attracted many professional audience to stop and listen to the staff explaining the advantages of opening up shop online and purchasing high quality HVAC products on Coowor.com.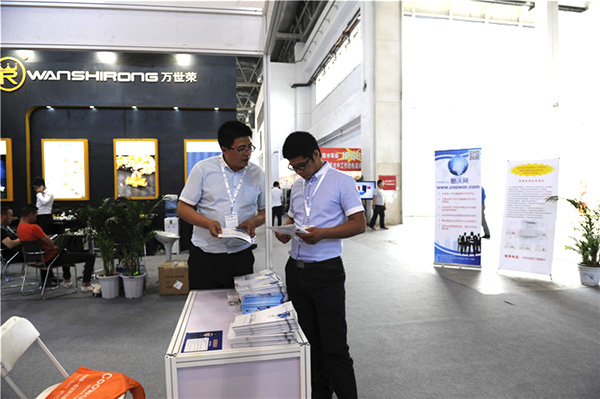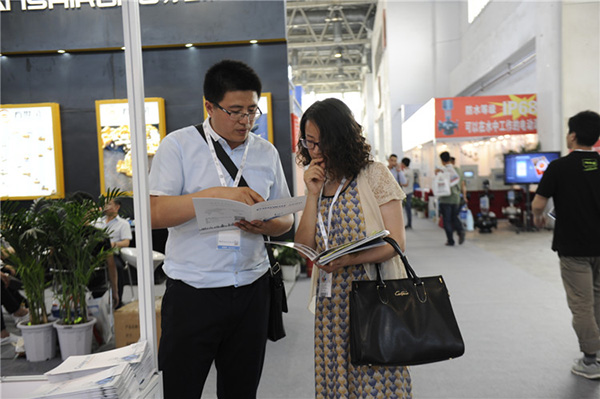 At the same time, Coowor.com made a series of interviews with many well-known enterprises at the exhibition site, praised by the enterprises.

Photo report
friends of the constant valve Co., LTD.
Zhejiang friends of the constant valve Co., LTD. is a comprehensive high-tech enterprise engaged in design, research and development, production, sales and service of cold and heat meter, electric valve and its accessories. We have been committed to producing more than 20 varieties of the ultrasonic thermal scale base of dn15-dn40, and more than 30 varieties in magnetic non-magnetic single flow mechanical watch, 3v-220v electric ball valve, electric globe valve, temperature control valve ,etc.
Rheem
Rheem is an outstanding manufacturers of the world's water heater, central heating equipment . which was founded in 1889, specializing in central heating and water heater R & D, manufacturing and sales, and to become a wholly owned subsidiary of Paloma(Japanese company)in 1987. Since Rheem group has been set up ,always providing customers with high-quality professional hot water solution " as the development goals. The products include home / commercial gas, electricity and solar volume water heater, gas / electric fast water heater, fast water heater, heat pump water heater, commercial boiler, hot water unit and other hot line application solution.
Haier water heater Co., Ltd.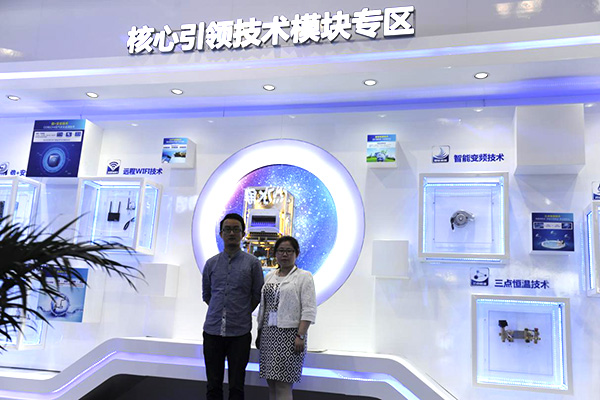 Haier water heater Co., Ltd. is one of the fastest developing and professional hot water heaters of Haier group. The company has a production base in Qingdao economic and Technological Development Zone,Haier Industrial Park and Wuhan Haier Industrial Park, with an annual capacity of 5 million units. It is currently the largest water heater production base in Asia. The key equipment is introduced from Germany, Italy and other countries. The important equipment has the characteristics of network, and can realize the remote control of the computer. Haier water heater, a global hot water solution expert.
Homebase
Homebase Intelligent Technologies co., LTD was founded in 2003. It is a research and development, production and sales enterprise dedicated to high-tech heating radiator, electric heating towel rack, intelligent heating control and stainless steel deep well pump, the company is the leading enterprise in the domestic bathroom radiator industry and the new three board listed enterprise.
Shiwang
Shiwang is a sales radiator enterprises. The main products are copper aluminum composite radiator, bathroom radiator, radiator accessories, heating pipe, steel radiator. The company is committed to integrity, pragmatism, safety and reliability, focusing on quality and abide by the contract. It will go all in to pursue excellence and create new future for new and old customers, so as to make greater efforts for social and economic development.
TUS-Clean Energy Group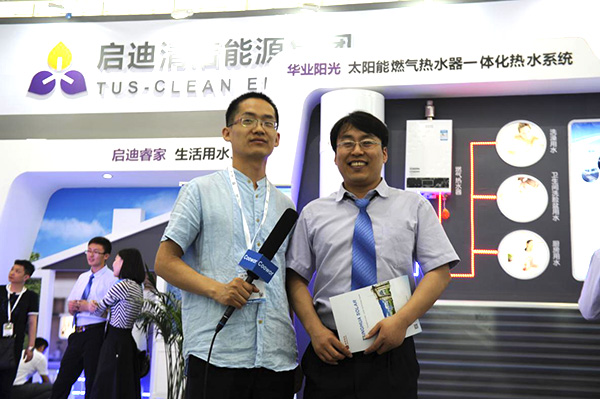 TUS-Clean Energy Group is committed to becoming a global clean energy messenger to create a clean energy platform with international vision, integration of Tsinghua University, domestic and foreign advanced technology, continuous development and expansion under the pattern of TUS-Clean Energy Group.
FLIR
FLIR, founded in 1978, is a pioneer in the development of high performance and low cost airborne infrared thermal imaging systems. FLIR has invested a large number of peripheral markets, technologies and products to enrich its entire sensor solution and enhance its service capabilities for a wider range of customers.